Hello, darlings! Strap on your seatbelts for a journey through the vibrant, prismatic landscape of the Houston LGBT scene. Houston fondly referred to as the Bayou City, is not just famed for its NASA Space Center, Rodeo, and finger-licking Tex-Mex cuisine, but also its eclectic and burgeoning LGBT culture. And it's time to tell that story in all its glorious detail.
The Queer Quotient
Let's get the digits first, shall we? It's crucial to see the size of the stage we're working with. The Williams Institute reveals a picture of a Lone Star State teeming with diversity. It's estimated that approximately 930,000 LGBT adults call Texas their home.
A significant part of this count, my dears, resides right here in Houston. Our grand city houses a population where nearly 4.7% identify as LGBT. You can't hide that sparkle, darling. It's a snug and welcoming corner of the world for our community, indeed.
Diversity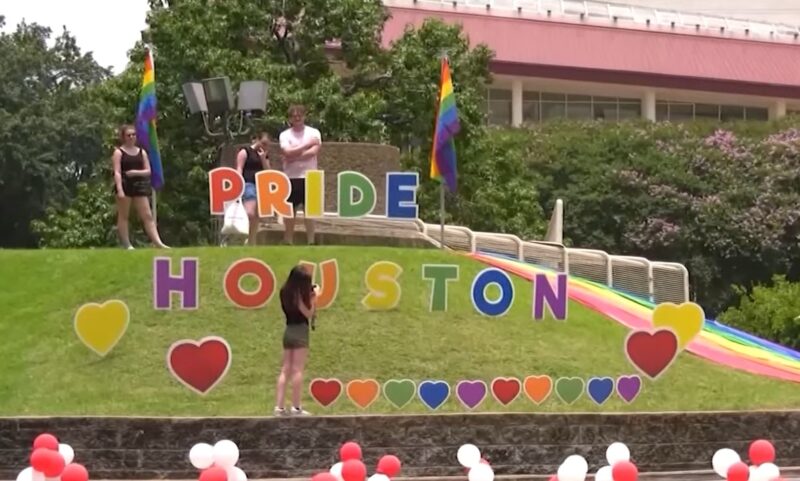 Now, let's turn our eyes to the full spectrum of our community. The LGBT community in Houston reflects the city's renowned diversity. It's a mosaic that mirrors the rich racial and ethnic mix of the metropolis itself.
From the white-collar professionals of downtown to the Latinx communities in Magnolia Park, from the vibrant Black LGBT culture in the Third Ward to the South Asian LGBT population in Sugar Land, our community paints a portrait as diverse and dynamic as the city itself. Talk about a rainbow connection!
The Velvet Rodeo
View this post on Instagram
History time, sweethearts! The narrative of LGBT representation in Houston is a rhapsody of passion, struggle, and fabulous flair. Our community's representation, during the early years, lived mostly in the underground.
It was the 1970s when the Montrose neighborhood, originally a bohemian refuge, emerged as the city's "gayborhood." Bars like Mary's, fondly known as "The Gay Cheers of Houston," and nightclubs like Numbers, which still hosts some of the city's wildest dance parties, served as sanctuaries for our community to express ourselves freely.
Yet the decade also saw the dark side of discrimination. The Anita Bryant-led backlash against LGBT rights, and the subsequent 'Save Our Children' campaign in 1977, showed us that progress wouldn't come easy. But we held our ground, darlings!
Fast forward to the modern era, and our representation in Houston has truly come of age. Take Annise Parker, for example. She became the city's first openly lesbian mayor in 2010, serving three consecutive terms. Her success story didn't just pave the way for greater visibility; it also brought the promise of acceptance.
Also, consider the vibrant role of the Greater Houston LGBT Chamber of Commerce. Local businesses across the city proudly display the "Proud Partner" sticker, signifying an inclusive and welcoming space for all. We've come a long way from the shadows, my dears!
Queer-munity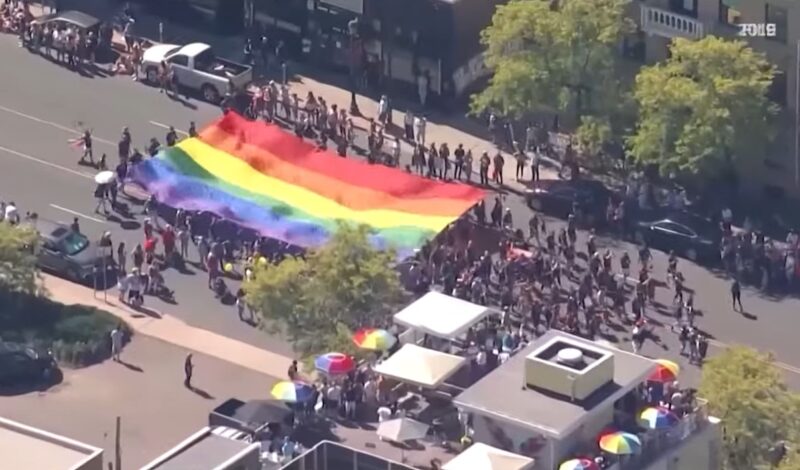 Our community extends beyond Pride flags and parades (though who doesn't love a good feather boa?). The heart of the community beats in the shared sense of belonging, acceptance, and camaraderie. It's about having spaces where we can be our authentic selves.
The Montrose Center, established in 1978, has been a cornerstone for Houston's LGBT population, providing essential resources to foster mental, physical, and social well-being. There's also the Transgender Foundation of America, an organization based in our city, devoted to advocating for transgender rights and offering indispensable services.
Let's not forget the Pride Committee of Houston, which organizes the annual Pride parade, a joyous spectacle that paints the town rainbow every June. Then there's the Bayou City Women's Chorus, a musical outlet for LGBT women since the late 90s, and the Hatch Youth, a safe space for LGBTQIA+ youth. Community, honey, isn't a word; it's a feeling!
Pride in the City
The Houston Pride Parade is an event for the history books! It's one of the largest in the country, with over 700,000 attendees each year. And darling, it's not just about celebration. Pride is a potent reminder of the journey we've undertaken, the victories we've achieved, and the challenges we're yet to overcome.
The first-ever Pride parade in Houston happened in 1979, a year after the city's infamous Anita Bryant protest. Over time, our Pride Parade has grown from a brave show of solidarity into a grand celebration of love and acceptance. Every sequin, every banner, every cheer is a declaration: We are here, and we are queer!
The Houston Hug ─ A City Embracing Diversity
Houston's cultural ethos embraces diversity and inclusion, making it a fertile ground for the growth of our vibrant culture. Citywide initiatives, like the Houston Equal Rights Ordinance, aimed to protect all Houstonians from discrimination. Though the ordinance was repealed in 2015 following a contentious debate, the fight continues, and the city's commitment to equality stands strong.
From its government officials to its local businesses and citizens, Houston recognizes, respects, and rejoices in diversity. So, here's to Houston, a city that invites us to be fabulous, fearlessly and unapologetically!
FAQs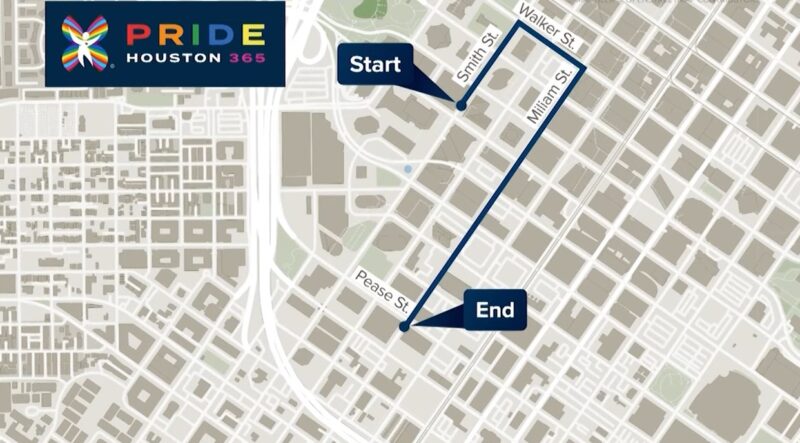 What are some of the significant annual LGBT events in Houston apart from the Pride Parade?
Houston hosts numerous LGBT events throughout the year. Some of the major ones include QFest, a LGBTQ+ film festival that showcases the rich diversity of queer cinema; the Bunnies on the Bayou, a charity event held on Easter Sunday; and the Rainbow on ICE, a winter-themed LGBT party held at the ICE at Discovery Green.
Are there any organizations providing support specifically for LGBT youth in Houston?
Yes, there are several organizations dedicated to supporting LGBT youth in Houston. A notable one is Hatch Youth, which serves LGBTQ+ individuals aged 13-20. It provides a safe and welcoming space for young people, offering peer support and empowering them to become responsible citizens and positive contributors to society.
How has the political landscape in Houston contributed to the advancement of LGBT rights?
The political landscape in Houston has played a significant role in advancing LGBT rights. The election of Annise Parker, an openly lesbian woman, as the mayor for three terms is a testament to this progress. In recent years, Houston has seen an increasing number of politicians voicing their support for LGBT rights and putting forward policies to prevent discrimination based on sexual orientation and gender identity.
How can one get involved in the LGBT community in Houston?
There are various ways to get involved in Houston's LGBT community. You can volunteer for local LGBT organizations or events, join social clubs or interest groups, participate in advocacy or outreach programs, or even support LGBT-friendly businesses. A great way to start is to check out resources from the Montrose Center or the Greater Houston LGBT Chamber of Commerce.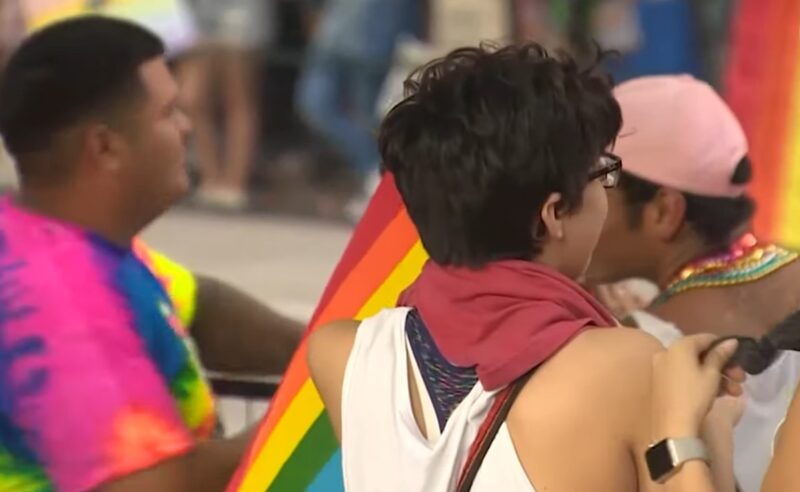 What resources are available for transgender individuals in Houston?
Houston provides a variety of resources for transgender individuals. The Transgender Foundation of America, based in Houston, offers a range of services including transgender archives, a crisis hotline, and support groups. The Montrose Center also provides programs specifically designed for transgender individuals, including mental health services and substance abuse treatment.
Can you recommend any literature or documentaries about the history of the LGBT community in Houston?
Yes, absolutely! For an in-depth look at the history of the LGBT community in Houston, you might want to check out "A Queer History of Houston" by J.D. Doyle. For documentaries, "Before Stonewall" and "After Stonewall" provide a great national context, and the locally produced "Coming Out: A 50 Year History" includes specific segments about Houston's vibrant LGBT history.
Conclusion
The thriving LGBT culture in Houston is a testament to the strength and resilience of our community. Our rich history, diverse population, and strong sense of community provide a nurturing environment for LGBT individuals.
As we continue to grow, evolve, and claim our spaces, let's take a moment to celebrate the fabulous diversity that sets us apart. Let's live our truth, shine our light, and always be unapologetically queer. Because, darlings, that's what makes us fabulous!